Patricia Castillo
Realtor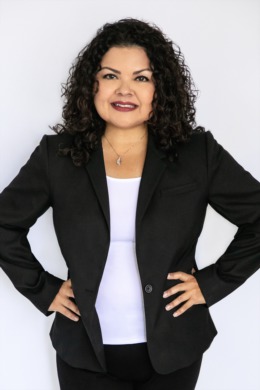 I am a native of Los Angeles and have lived in the areas of Elysian Valley, Echo Park, Inglewood, West Hills, Montebello, Tarzana, Silverlake and Downey with 15 years of real estate experience. Over the years, I have had the opportunity to engage and support our diverse communities, and value the importance of diversity, equity and inclusion in building sustainable neighborhoods.

I am committed to providing the best quality service to my clients to realize their real estate aspirations. In doing so, I also leverage my extensive escrow and title insurance background to target possible closing delays and anticipate deal stoppers to ensure real estate transactions remain on track. I believe in maintaining clear, concise and consistent communication from start to finish while guiding you throughout the process, whether buying or selling, to ensure you are well informed every step of the way. After all, this is one of the most important financial decisions you will be making in your lifetime, one that impacts you and your entire family. Experience makes all the difference in helping to make the decision process lighter, easier and most of all, with confidence.

I am a mother, partner and dog rescuer. In my spare time, I enjoy walking, reading, cooking and experimenting with new recipes, and spending time with family. As a breast cancer survivor, I appreciate all the things in life so much more, from the smallest to the greatest ~ I am living my best life!

I am here to support you in living yours!