Siby Jehn-Johnson
Military Relocation Professional / NAR Green Realtor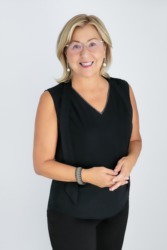 Buying or selling a home can be overwhelming. My goal is to make the process as simple and effective as possible.
Each of my clients receives the utmost in quality and service as we work together to exceed their goals and maximize value to them.
Whether I am acting as your buying or selling agent, I am watching out for your best interest to ensure you are happy with the outcome long after the sale has closed. Before becoming a professional realtor, my experience with home builders and HOA management trained me to view each property with an analytical eye. Now, with twelve years of experience as a professional realtor, my clients count on my knowledge and background to provide them with thoughtful insight and direction as we progress through their real estate transaction.
From time tested strategies, innovative technology, and a network of exceptional professional resources, I can ensure that your needs are covered throughout the entire process.
Please reach out if I may be of assistance or if you know of anyone who might need help with buying or selling a home.
Designations:
Military Relocation Professional
"Green-Real Estate" Realtor ®
Languages:
Specialties:
TESTIMONIALS:
I have worked with Siby for many years in both a professional and personal capacity. Professionally she has always been dedicated, professional, and goes far beyond what is expected of her with the highest of integrity. We have worked together for a non profit organization in the community where she has always put the needs of the clients first and did everything to uphold the mission of the organization with compassion and caring dedication. Siby is not only an asset to the community and those in need, but professionally to the real-estate industry as well.    Laura K. 
Siby Johnson is a Rock Star Of Real Estate agents. We are very picky and spent a long time looking for just the right house to be our "final home" to enjoy our later years. Siby stood by us all the way, never getting frustrated with our pickiness, nerves and indecision. Well, we are moving into that beautiful home now, and Siby's understanding of the whole process and her attention to detail got us through what can be a very stressful time. Knowing that she was alongside for the ride, gave us every sense of confidence that we were being well taken care of. Now we are about to sell our old home and she has been just as amazing in guiding us in such a way that we are confident we will get top dollar and the process, this time as a seller, will be done with the same amount of care. We would highly recommend Siby Johnson for any and all of your real estate needs.    Steve A.                                                                                                           
Siby Jehn-Johnson has helped us in a 1031 Exchange Investment Transaction. Her extensive market knowledge swiftly helped to identify a proper replacement property and led to a successful and smooth closing within our time limits. Siby is a First-Class detail oriented Real Estate professional that thinks outside the box. We truly enjoyed working with her.    Patti L, Theresa B.                                                                                                                                                                                                                                                 
Siby Johnson, simply the best agent I ever met!
Great expertise, negotiation skills, responsiveness, very personal and professional. She sold me new house and sell my old ones — absolutely amazing smooth experiences — and it's truly amazing, I am most disorganized man outside my Operating Room.    Michael Ashnin                                                                                                          
Siby is an absolute joy and pleasure to work with! She is extremely knowledgeable about the market, communicates very well and keeps her clients advised through every step of the process. We can confidently recommend Siby for all of your real estate needs.    Roderick Broad                                                                                                                                                                  
We recently employed Siby to assist us with 1031 exchange. She proved to be right choice, as she made sure our offer was the best. She helped with Inspections while we were out of the Country and took care of everything, because of that we were able to close without us being there. We truly appreciated her knowledge and expertise. She simply is the best.                Petra & Joe Z.                                                                                                                                                                                                                                                          
I was a First Time home buyer when Siby Johnson helped me with a short sale in Stevenson Ranch. She prepared me for every step from getting pre approved to closing and went above and beyond to successfully navigate through all the challenges of the short sale process. Siby was understanding, resourceful, and offered valuable advice. I felt that she always had my best interest at heart. I highly recommend Siby Johnson for her comprehensive real estate knowledge and pleasant attitude.    Mitchell L.                                                                                                                      
Siby recently listed and sold our condominium in Stevenson Ranch. From the get-go she impressed us with her knowledge, confidence and professionalism.
Siby hands on staged our place and created a great marketing exposure. Within days, we were under contract with a solid offer at the asking price. During the entire process, we felt that we received great service and that the process was very comfortable and smooth. Siby was very pleasant to work with.    Marianne & Hartmut B.                                                                                    
Siby is an outstanding realtor!! Really goes the extra mile for her clients and their needs! She is professional and knowledgeable. You can't go wrong with Siby!! :)     Cindy Faucher                                                                                                                                                                                                                                              
 We interviewed several top SCV top real estate agents and once we met Siby Jehn-Johnson we looked no further. The saying is "under promise, over deliver" and she did that…and then some! From start to finish, it was an absolute pleasure! She was highly knowledgeable about the local market and she made sure we always felt like a priority. At each step in the entire process, Siby came through with her commitment to excellence. Her negotiating skills, calm demeanor, and immense patience were first-rate. Siby also went out of her way to ensure every detail was taken care of - from arranging inspections to researching potential issues with our property. We were very happy with the successful transaction experience and can highly recommend Siby as a conscientious real estate professional.    Bobbi & Jeff M.